Custom Decal Printing Solutions
Custom Decals are a great way to improve the visual display of your commercial/retail space, allowing you to drive attention to your branding, products and/or services. They are simple to create and affordable to produce via our custom decal printing services at Classic Colour Copying.
Some of the most common display applications for custom decal designs include:
Retail Settings / Storefronts
Restaurants
Exhibition Displays
Event Spaces
For any of the above applications, get in touch with our design team on 03 9349 1199 to talk through your custom decal project.
Promotional & Retail Decals
We offer full scale promotional decals. These large adhesive prints can be placed on store windows, shop floors, retail spaces, and even on asphalt sidewalks. Alternatively, if you only want a temporary design, you can try our semi-permanent prints.
Promotional decals are suitable for indoor and outdoor applications, and can be removed in a matter of seconds for your convenience.
Applications of promotional decals include:
• Wall decals
• Window decals
• Interior and exterior mount decals
• Cut to shape retails decals
• Removable retail & promotional decals
• Wall friendly removable decals
• Static cling decals for mirrors and windows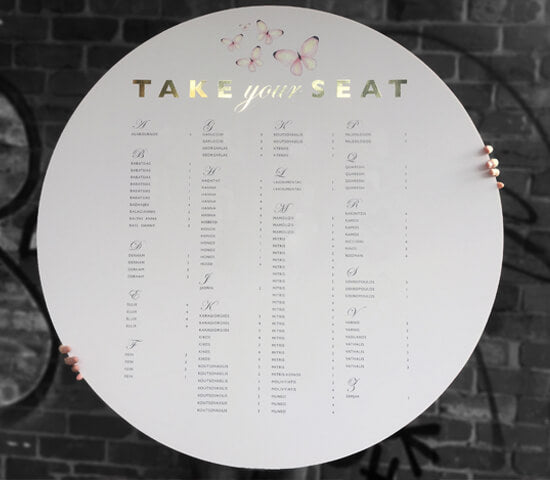 Computer Cut Vinyl Lettering & Hobby Decals
Enhancing your shop windows with custom decals is an effective way to drive additional visibility from foot traffic, and improve your store's branding.
Classic Colour Copying is proud to offer in-house computer cut vinyl graphics for your next project. This exciting technology can be used in a number of ways to create something really unique. Small runs and one off decal designs are no problem.
Application ideas for Computer Cut Vinyl Lettering include:
• Gold, Silver, Black & White coloured vinyl to embellish any sign, wedding seating chart
• Shop window hours signs, in white vinyl for a professional look
• Model decals and custom shaped decals and lettering
• Model boat,  model plane and miniature railway signage and lettering
• Custom wedding monogram decals
• Bottle labels
• Stencils for paint masking
• Workshop and Youtube decals for your business
Are you looking for Custom Decal Printing in Melbourne?
Classic Colour Copying is Melbourne's number 1 choice for printing services, operating from the CBD with more than 30 years experience.
Frequently Asked Questions
How quick can I get my custom decal designs printed?
As quick as 1 business day, contact us early! We are open from 8am.
Why use Classic Colour Copying's custom decal printing service?
Classic Colour Copying is proud to provide a leading decal printing service in Melbourne, and we are driven to ensure that our finished project matches up with your desired specifications. Our expert team is on hand to discuss your requirements and answer any questions that you might have about prices, sizes, turnaround rates, and more.
What are the advantages of using custom decals?
The benefits of using custom decals for your branding project are endless. They can drive additional branding to your store windows and retail display walls, as well as giving you the flexibility to provide important information about your products and services to your store visitors.
How much do Classic Colour Copying's decals cost?
The price of our custom decals depends on the size, shape, and finish you choose. Our customers have found our prices very competitive especially when combined with the speed, flexibility and selection we can offer. Request a free quote by filling out the form below, or contact us on 03 9349 1199.
Are your decals weatherproof for outdoor usage?
Items that are printed with our large format printers, and vinyl lettering media have excellent outdoor ratings and we have datasheets available on request.
Laser printed items are more designed for indoor use, but can live outside in some circumstances. Talk to us about whats best to use for your project
Can I order contour-cut or die cut decals?
Yes, just include a vector based cut line on your artfile in 100% magenta , and we can cut to shape with ease.
We are pioneers and specialists of
HIGH QUALITY DIGITAL PRINTING in Melbourne
Place Your Order or Ask Us For Some More Information